Forms & Information for Dental Patients
New Patient Forms
Nothing conveys the good health of your family like a clean, white, healthy smile. As a full-service dental office, Cornerstone Dental of West Bend provides you with not only a range of general and cosmetic dental services but also a convenient location, comfortable & friendly service and in-network insurance. We're taking new patients and of course, are grateful for our current patients.
If you are a new patient to our office, the attached links below contain our new patient forms that need to be filled out and will allow us to attend to your medical needs more quickly. Thank you and please call our office if you have any questions at all.
Please download, print and complete the PDF format forms below before your appointment:
Appointments
The first step towards a beautiful, healthy smile is to schedule an appointment. Just let us know how we can help you by completing an appointment request or giving us a call at (262) 334-4083.
Payment Options
We are a preferred provider in most dental insurance plans and we accept the following forms of payment: Cash, Check, Visa, Mastercard, American Express, Discover and Care Credit.
All insurance co-pays and deductibles must be paid at time of service. If we have not received an exact estimate of your portion due from your insurance company, we will provide a general estimate of that portion, with the understanding that your insurance may pay less than estimated and the remaining balance will be due by you.
Checks that are returned to our office from your financial institution are subject to a $35.00 returned check fee.
Care Credit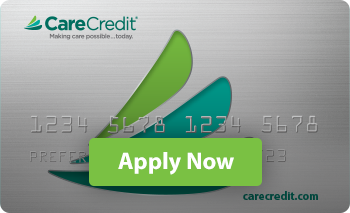 Our office offers Care Credit, an extended payment plan that offers 6 months interest free financing. Please ask our front office staff for details.
Dental Insurance
We are currently a preferred provider for most insurance plans.
Your insurance policy is a contract between you and your insurance company. We are not a party to that contract. Please be aware that some, and perhaps all, of the services may be non-covered services and not considered reasonable and customary under the terms of your insurance policy. Our practice is committed to providing the best treatment for our patients at a fair fee. It is your responsibility to thoroughly understand the coverage, exceptions and maximums of your particular plan.
Please contact our office for Insurance details. We look forward to hearing from you.